FROM RAW LAND TO A CONSTRUCTION-READY COMMUNITY
SITE PREP & EXCAVATION
RAW POWER THAT CAN GET THE JOB DONE
FLEET OF OVER 100 POWERFUL MACHINES
FROM DUSK TO DAWN WE ARE DRIVEN TO GET THE JOB DONE ON TIME
WE STAFF OUR OWN WORKFORCE
WE QUARRY AND RECLAIM OUR OWN AGGREGATE
RESOURCES ARE WHAT GIVE US AN EDGE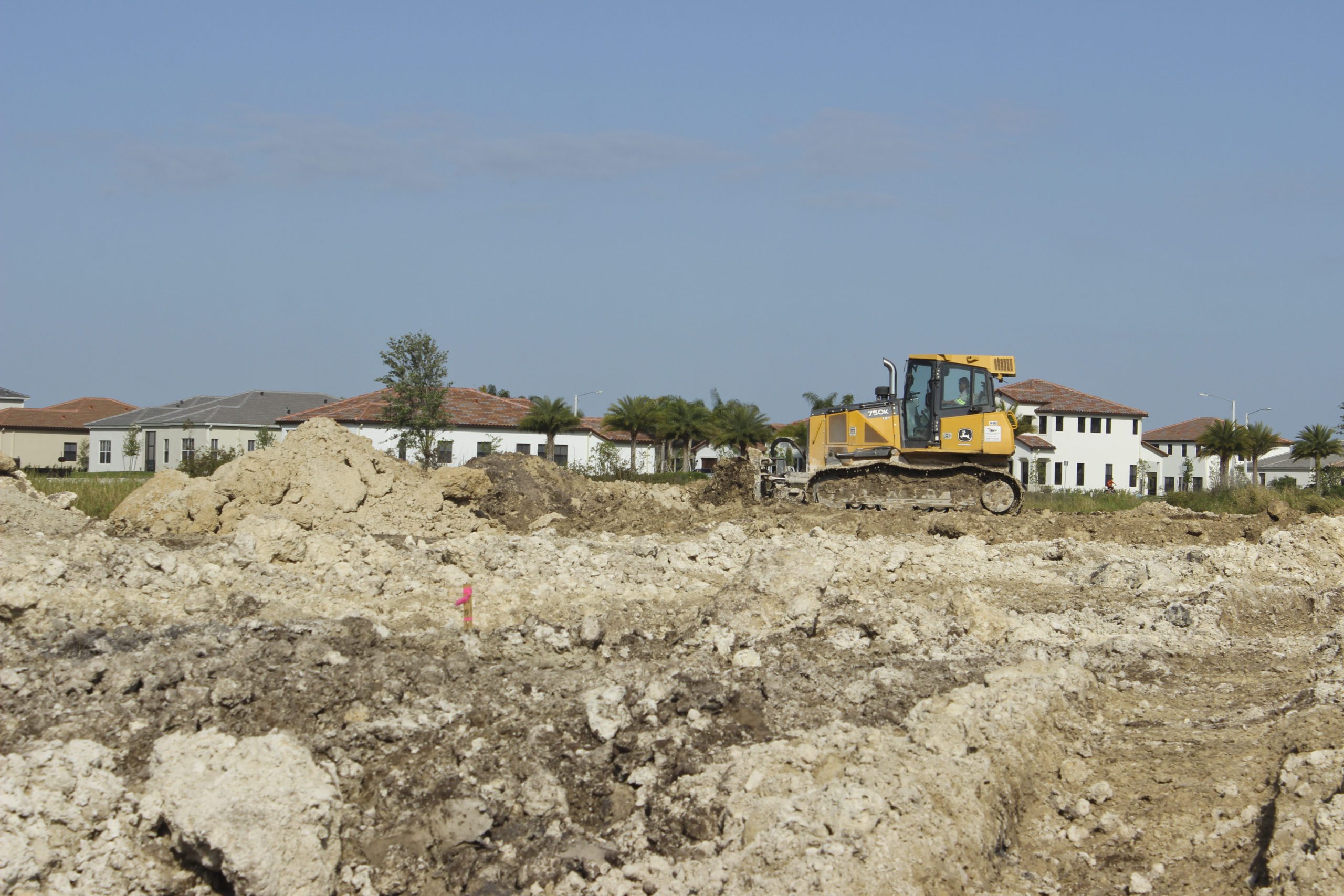 LAND DEVELOPMENT
No home or office building can be constructed without the proper infrastructure. For this vital stage of development, Earth Tech Enterprises is there. Earth Tech will take your project from raw land to finished grade.
For road construction, utilities development, and water management, Earth Tech is there before anything goes vertical.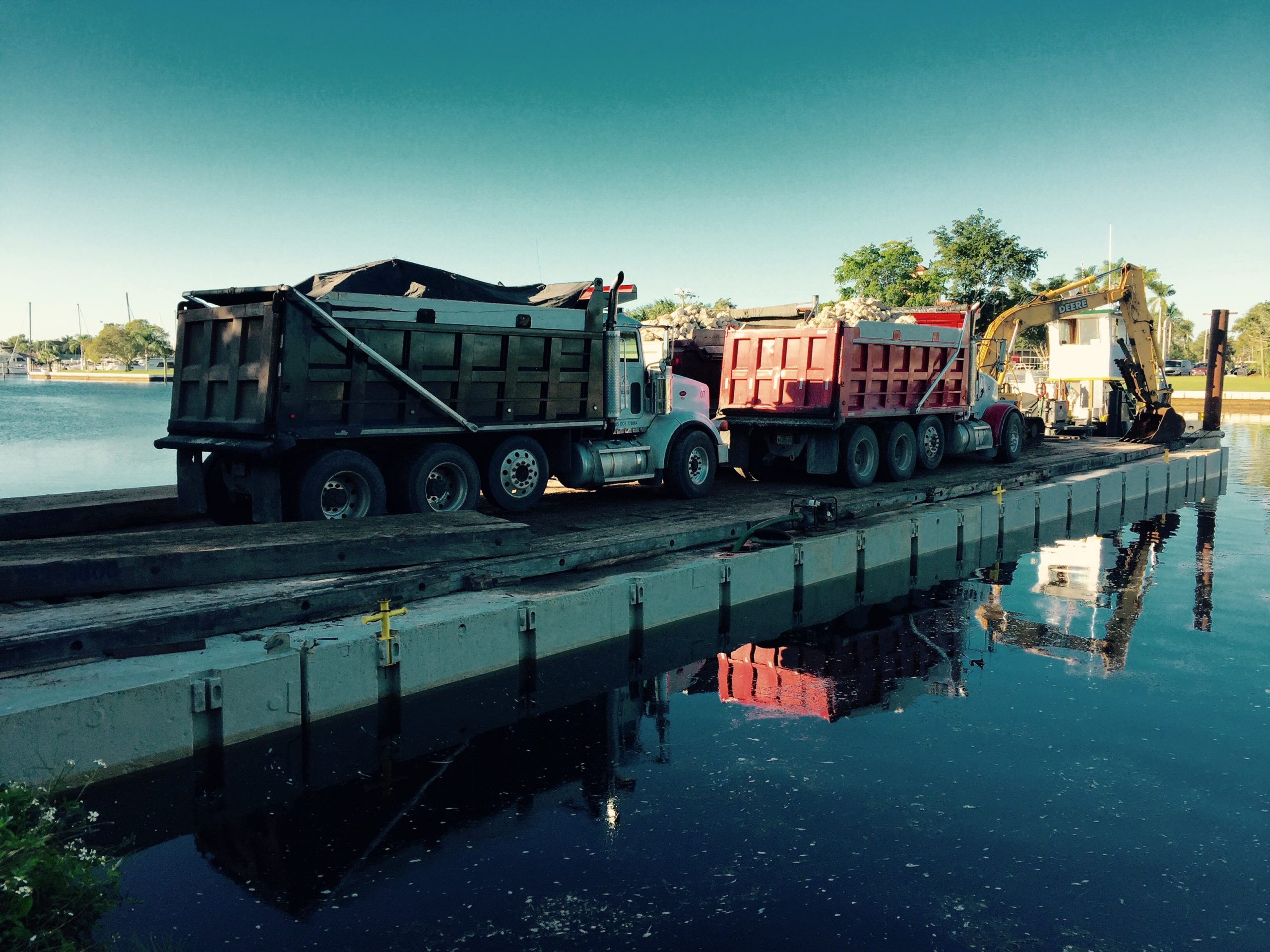 AT EARTH TECH, EVERY DAY IS AN EARTH-MOVING EXPERIENCE
We are not your average Naples excavation contractors. Earth Tech Enterprises, Inc., has grown to offer developers a turn-key approach to the initial land development process. Most developers have to work with as many as ten separate contractors to get a raw parcel of land ready to build on. This doesn't have to happen when you hire Earth Tech. We have a network of resources that are capable of getting a tract of land ready for construction without all the hassle of dealing with different Naples land development contractors.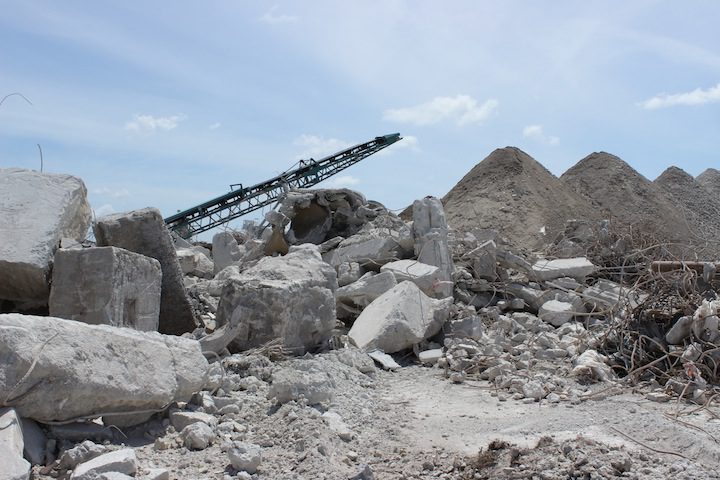 ENVIRONMENTAL RESTORATION AND BEACH RECONSTRUCTION
Most companies never think of Naples land development contractors as the choice for environmental and Naples beach reconstruction.
However, the same principles involved in creating nature preserves and beach rejuvenation are prevalent in land development. We have years of proven experience working with government contracts for beach and nature reconstruction.
Imagine working with one company that can offer everything, including water management and retention lakes, utilities, the creation of preserve areas, roads, drainage, street lights, sidewalks, and bringing finished lots up to grade and ready for the builders to get to work. Commercial or residential developers deal with one company to get the job done all in one contract. This minimizes any miscommunication associated with subcontracting every task to several companies. Choose Earth Tech Enterprises to get the job done on your deadline. We do so much more than development work.
Environmental Services
Habitat Restoration
Wetland Creation
Special Projects
Lake Bank Restoration
Lake lining
Aeration sytems
Developer turnover projects
Concrete pavers
Site and soil remediation
"

EVERY DAY IS AN

EARTH-MOVING

EXPERIENCE

"
Earth Tech Enterprises
6180 Federal Court
Ft. Myers, FL 33905
© 2023 Earth Tech Enterprises, Inc. License #CGC016677